Make an impact today to shape the future of this village by making it International Standard through empowering every child "To be a Change", and instilling and empowering socio-economic and educional opportunities to each individual member of the village "To be a Change".
Make a gift to Umaidpur Village's Initiatives that reflect what you are most passionate about.
Education – To build K through 12 International Baccalaureate School to provide the highest quality education and social support services to children, with major focus particularly on girls education in the village Umaidpur and its nearby villages in Northern Bihar, India.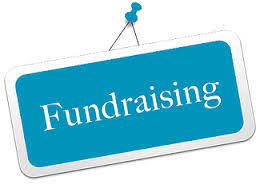 Connecting Umaidpur Village's School  with high-speed internet networks
Women Empowerment – Building Women's Economic and Social Empowerment. Investing in women is a key to development for the development of this village. Planned initiatives include, providing highest quality education, the Women's Income Generating Support  program to start and sustain small businesses (such as owning a cow or buffalo, handcraft,s organic gardening and farming)  and provide basic business skills training, ongoing mentorship, and cash grants upto $350. Sustained small businesses will generate  increases in income, empowerment, self- independence, and improved mental health. 
Green Environment- Build Wind, Biomass, and Solar Power as  alternative energy sources for the development of the village with the goal of being carbon-neutral . 
Agriculture Rural Infrastructure – Innovative interventions are needed for agricultural development of this village . Agriculture in this village is mainly  dependent on monsoon. Through the years, monsoon has differed in its pattern and has adversely affected the crops in this village. Farmer's children have been moving  to cities for alternate occupations for livelihood. Planned initiatives include, Education and Training the farmers in the methods of floriculture and vegetable cultivation, Latest techniques for economical farming, Study tours to Krishi Vigyan Kendras run by RAJENDRA AGRICULTURAL UNIVERSITY, PUSA, SAMASTIPUR 848125, INDIA and build a New storage facility. 
Health, Hygiene & Sanitation- It is a small village which lacks the basic infrastructure and awareness as regards to health, hygiene and sanitation. Villagers are generally ignorant about the pre-requisites of cleanliness procedures and systems. Through a participatory approach,  help villagers to start a  watershed development program and educate the about the crucial aspects of health, hygiene and sanitation through awareness programs. Construct compost units to deal with the problem of garbage and sewage and start Latest and affordable medical facilities.
Soil and Water Resources – Smart rain harvesting/rain water drainage system.
Animal Husbandry – Animals are hardly looked upon as means of earning income. Most of the domestic animals are of local breed and the milk production had become very limited. The region is deficient in green fodder and people could not afford to buy it for the cows, buffalos and goats. In general, there is a lack of focused approach. People are not aware of the potential income opportunities through animal husbandry.
Planned initiatives Promotion of diary products: Farmers will be encouraged to buy cross-bred cows for increased milk production. As a part of interventions, farmers will  visit many model dairies to understand the operations. Experts will be invited to conduct training programs on varied aspects of dairy management. Micro finance for dairy enterprise will be made available.
Use of Bio-Gas
Most of the villagers felled trees from the surrounding areas and used the wood as fuel for cooking purpose. Seeking help from the Foundations  to sensitize the community about the use of bio gas and  construct  bio gas units  in the village.
Fishing  and Organic Farming as  New Trades Initiatives