Umaidpur is well connected by buses and rails to different towns/cities of India.
Roads
The village Umaidpur is about 5.7 kilometers west from Sarairanjan Chowk (Dadanpur-Chakpahar Road), 9 kilometers south from Tajpur, 17.3 kilometers (11 mi) southwest from Samastipur (district headquarters of this village) (Driving Duration: 29 mins; Route: NH 103 and SH 50), 18 kilometers north from Patori town, 75.76 kilometers (47.08 mi, 40.91 nmi) northeast from Patna, the State capital (Driving Duration: 1 hour 41 min; Route: NH 103),[19] 60.4 kilometers (37.5 mi) from Hajipur (75 minutes driving distance), 56.7 kilometers (35.26 mi) from Darbhanga (65 minutes driving distance), 52.9 kilometers (32.87 mi) from Muzaffarpur (Driving Duration:59 min; Route: NH 28), 79 kilometers from Begusarai (90 minutes driving distance), 433 kilometers from Ranchi (550 minutes driving distance) and 1,038 kilometers from New Delhi (940 minutes driving distance).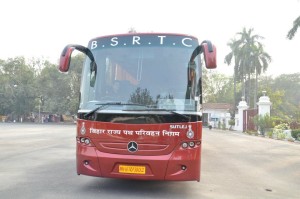 Umaidpur is connected to various parts of India through national and state highways. The nearest major highways are:
State Highways 49 (SH 49) connects it to Hajipur through Tajpur city. SH 49 starts from Hajipur and is connected further with Mahua, Vaishali and Hajipur through state highway.
National Highway 28 connects it through Mushrigharari or Tajpur to Muzaffarpur, Motihari and Barauni.
National Highway 103 connects it through Sarairanjan to Mushrigharari/Samastipur and Jandaha/Hajipur/Patna.
Bus services are available from Samastipur to Hajipur, Patna (80 km), Muzaffarpur (56  km), Chhapra (150 km), Siwan (203 km), Motihari (156 km), Bettiah, Ranchi and other cities.
Railways
The Nearest Railway Stations are: Samastipur Junction railway station and Shahpur Patori Railway Station.[21] One can travel from Umaidpur by bus, car or bicycle to Samastipur Junction railway station, Shahpur Patori Junction railway station or Muzaffarpur Junction railway station to board train for New Delhi, Howrah, Mumbai, Patna, Lucknow, Ranchi and other parts of India.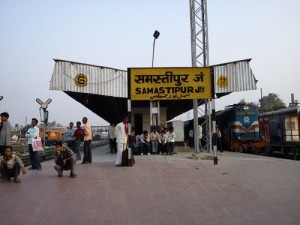 Air
The nearest airport, Lok Nayak Jayaprakash Narayan International Airport, Patna Airport, is 88.8 km (travel time is about 2hrs and 1 min)[19] from Umaidpur. From Umaidpur to Patna or vice versa, you can travel though buses, taxis or train.